"The HPC nurses have become family to us."
- Caregiver of an HPC patient
We are the experts at putting patients and providers
at ease with lg and hemophilia treatment
Each patient is assigned a personalized Wrap Around Care Team focused on individual treatment for individual needs. This
extension of the patient's health care team delivers complete administrative relief and care plan execution.
By providing wrap around care focused on optimizing outcomes, we strive to give both providers and patients peace of mind.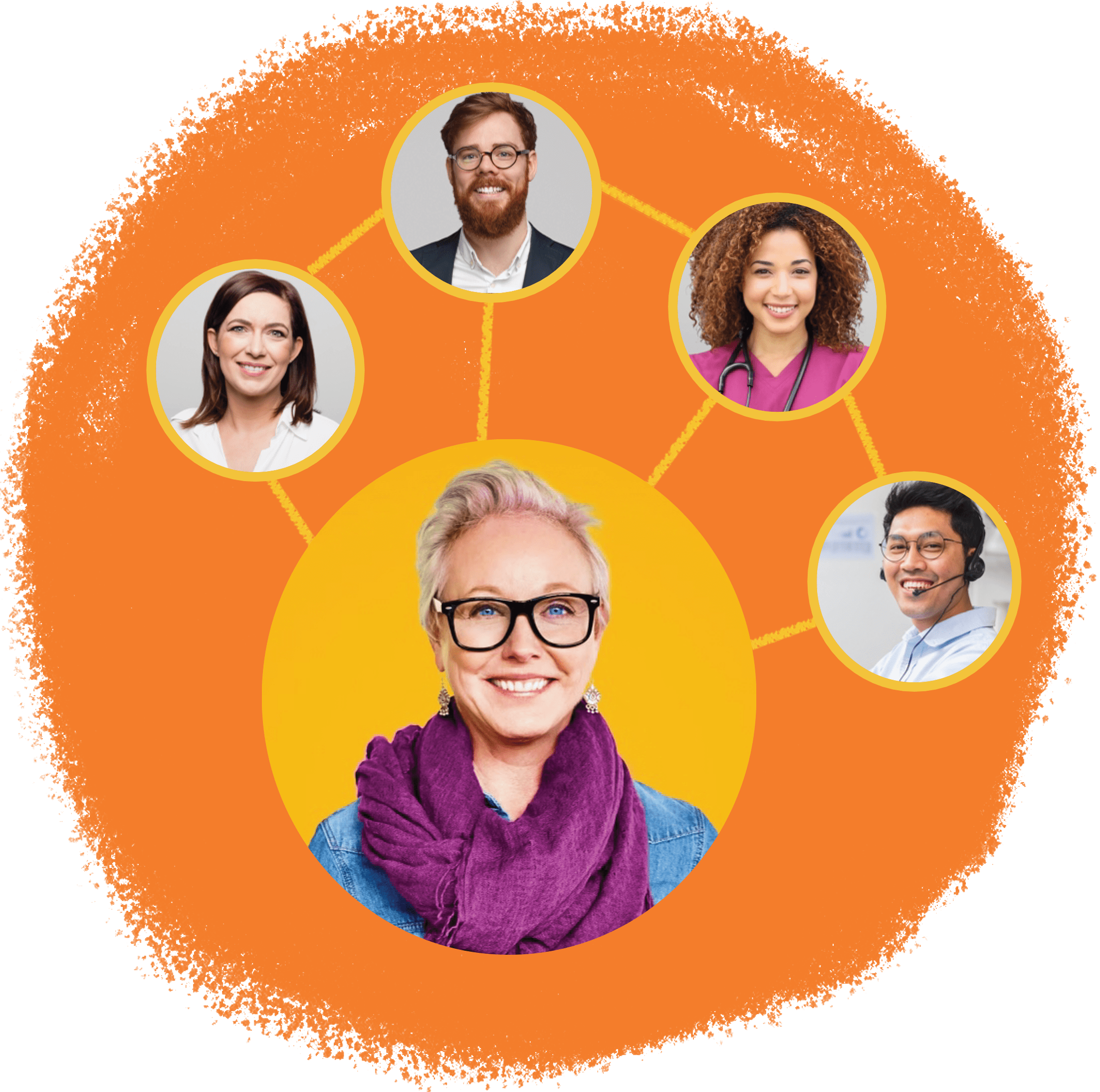 Our expert nurses are specifically trained and educated in disease state and product administration. HPC nurses deliver care unique to patient needs and are in constant collaboration with a patient's physician.
On-call nurses are available 24/7 for every HPC patient.
HPC supports community outreach on behalf of the patient and their caregivers such as psychosocial support to truly wrap the patient in care.
COMMUNITY RESOURCE COORDINATOR
Our Community Resource Coordinators manage patient cases by identifying their needs, determining goals, and connecting the patient to any needed services. Each patient deserves an individualized approach to their care.
Insurance navigation specialist
An HPC Insurance Navigation Specialist will meticulously review a patient's insurance coverage and provide transparency with the patient so there are no surprises regarding treatment cost or access.
Good patient adherence
depends on good communication
That's why we make it easy for patients to stay in touch with their HPC
Wrap Around Care Team.
~90% of our patients communicate directly with their nurse or other
HPC team members via text message.
Your patients deserve one-on-one support. With HPC there's no annoying
automated calls, no phone tag, no hassle.
"I like being able to contact people directly.
Easy is number one."

- HPC patient